Saudi Hankook Racing Team Gets Ready For The New Competitions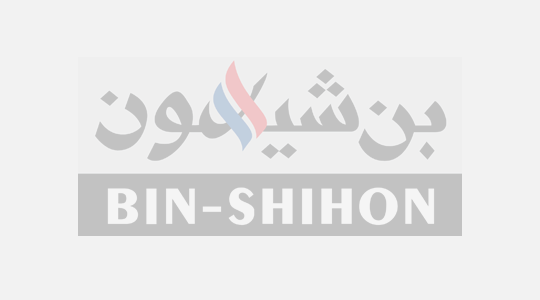 Although the engines have been turned off, but it's still hot and capable of giving, this what spurred Hankook Saudi Arabia Racing Team to participate in "We Care" campaign launched by Bin-Shihon Group, the exclusive distributor of Hankook tires in Saudi Arabia, main sponsor and supporter of Hankook Saudi Arabia Racing Team. "We Care" campaign comes within the ongoing efforts of Bin-Shihon Group to serve the community and its members, as well as to participate in various community events that work to intensify efforts aimed at serving this country. This campaign continues until the end of May 2018, with wide participation from different sections of Bin-Shihon Group, mainly Hankook Saudi Arabia Racing Team.

Participation of Hankook Saudi Arabia Racing Team in  "We Care" campaign was very effective; as motorsports is one of the most important sports events,  which attract the public attention, and thus  able to widespread the message that Bin-Shihon Group and Hankook to deliver to the public in general and to motorists In particular, where team members have interacted with the public directly and urged them comply with Traffic rules and regulation, as long as follow to the audience and guide them to the best methods of sound leadership, urging them to abide by traffic regulations and traffic regulation to ensure safety for all road users.

The participation of Hankook Saudi Arabic Racing Team in drive Bin-Shihon and Hankook road safety campaign, came after the team was able to achieve excellent positions Dubai 24h race, and Hail rally, as well as the drift race, where they came second in the race, which was held in the Saudi capital, Riyadh. Saeed Al-Mouri, captain of Hankook Saudi Arabia Racing commented on the team's participation "We Care" campaign by saying: "The slogan itself is what everybody is looking for, we must all abide by traffic rules" he added: "it was a busy season; however, we are now in the preparation for the new season after Ramadan".